Thank you for joining our STEP-Tember Challenge! We hope you enjoyed connecting with other Wellness Coach users during your virtual walk through the desert 🏜 to the Wynn Las Vegas. 🎉 The race was so close that we decided to reward the top 15 rather than ten winners because it is so well-deserved.
Congratulations to the Winners!
Mark Witmer
Kevin Tafazzoli
Karan Bhargava
Cara Dewar
Katie Hamilton
Roberto Galvez
Karynna Tuan
Yuval Solomon
Carter Clements
Jessica Leitch
Chad Tabiolo
Tyler Bradford
Hannah Highdale
Ryan Ramirez
Alpa Gosar
Each winner will receive an email shortly to redeem their prize.
Thank you again and see you next time!
Be well,
Julie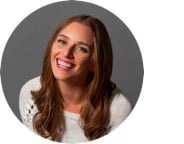 Julie Sharma
COO, Co-Founder